Regular price
$649.00 USD
Regular price
Sale price
$649.00 USD
Unit price
per
Sale
Sold out
These are boho & fun to play with for photoshoots, baby showers, Maternity wear, even Elopements or Weddings! This is a one size fits most dress! On average it fits a size Small up to a XL. I have made them to fit up to 2XL as well! If you order it I will get measurements for you to wear for personal use or keep it a wider range for photographers client closets. 
IMPORTANT: Each lace piece is 100% unique and never the same. They are vintage pieces so some lace pieces will not be 100% perfect. They might have some slight color difference as well. Some will have tiny holes, some will have light stains, etc. I do my best to clean them up & patch them up. If there is any small discrepancies I try to put them in spots that are less noticeable. Each vintage lace piece has a story and usually range from the 1940's to 1970's :)
If you would like fringe let me know! I just have to do a custom listing or private invoice. If you would like something completely custom feel free to message me as well!
The 8-10 week range listed is dependent upon payment completion. Until the dress is paid off or is paid in full then the 8-10 week turnaround begins.

PAYMENT PLANS: I am still offering payment plans. Please contact me directly through the Contact section.
The dresses do NOT come with a dress slip or lining. If you need a dress slip please notify me ahead of time and we can set you up with purchasing directly or purchase one through me. I do not offer lining on these dresses.
PHOTOGRAPHER VERSION: Comes as a one size fits most as a Small-2XL version. Length in the skirt is long as well.
CUSTOM VERSION: I gather specific measurements from you. The waist will still be adjustable, but it will be more in the size range for you personally.
**RUSH ORDERS - They are now available! I added a listing in my store to allow rush orders. You must still give me 2-3 weeks in advance notice so I can make sure I have the fabric and I have the time. It ranges from an extra $100-$300**
If you would like something completely custom feel free to message me! Again, I do NOT provide a lining under this dress due to the weight of it. I have two dress slip companies I can recommend to purchase for underneath.
Want to see personal experiences & updates? Join my facebook group! https://www.facebook.com/groups/307585269632740/
Share
View full details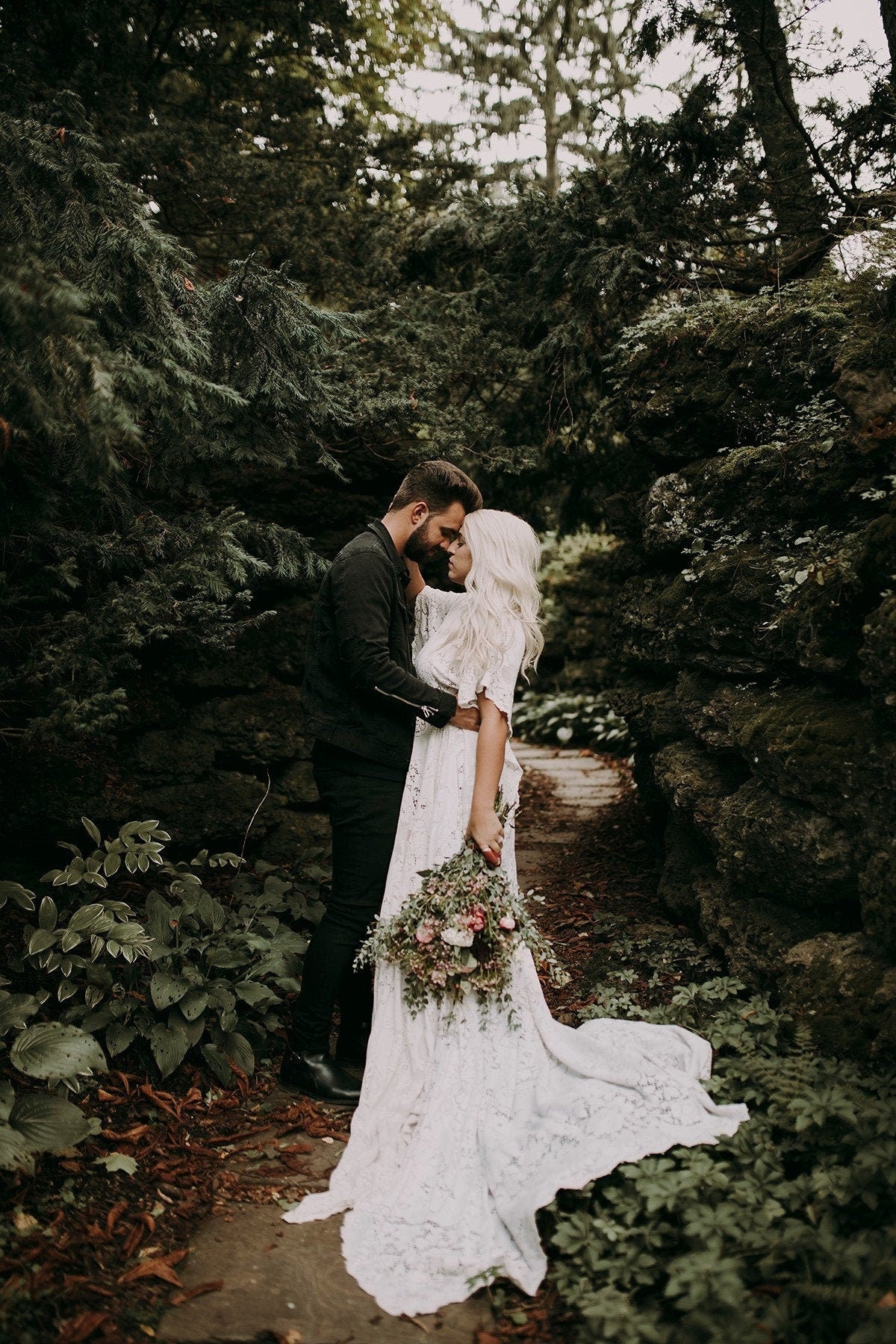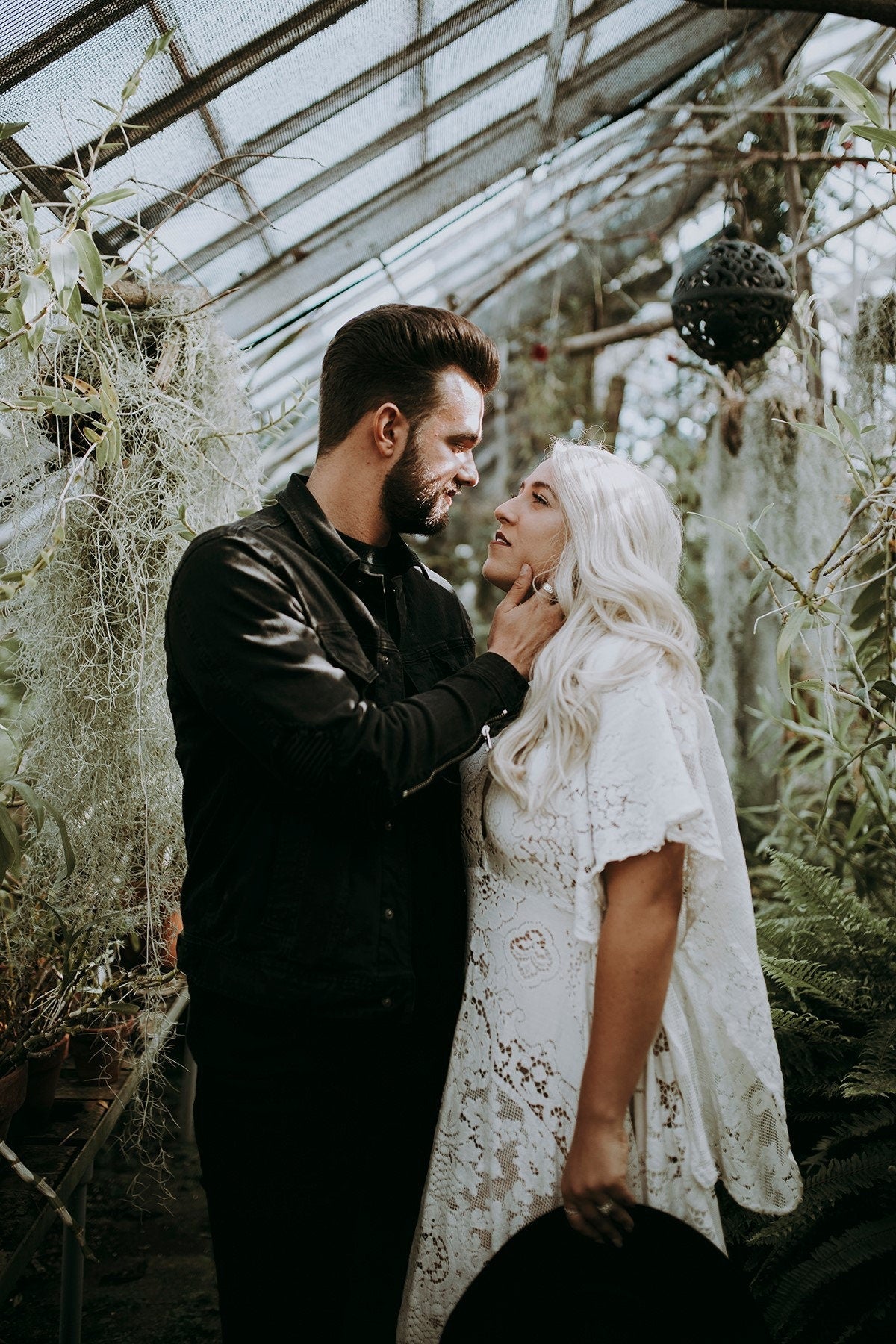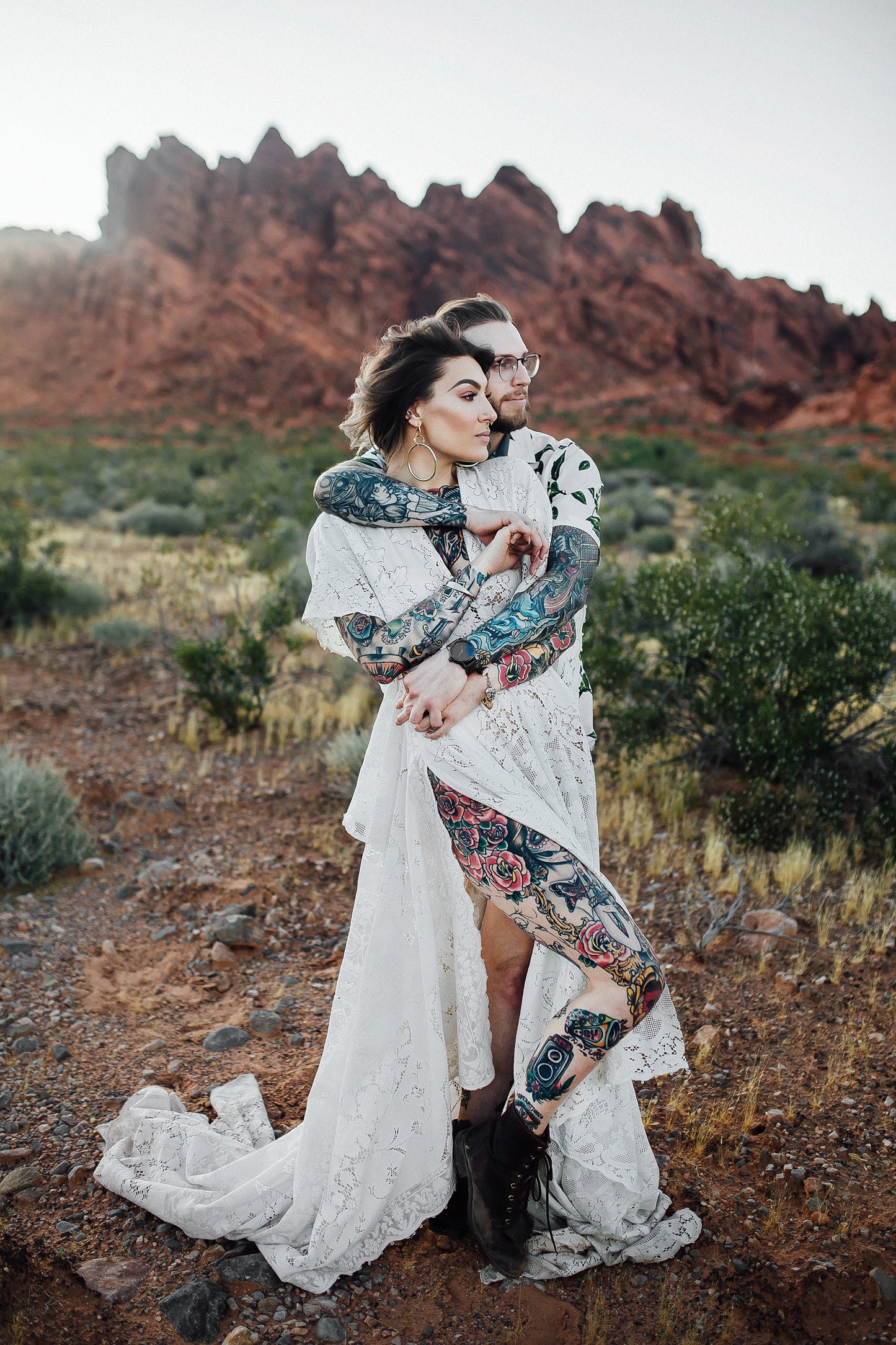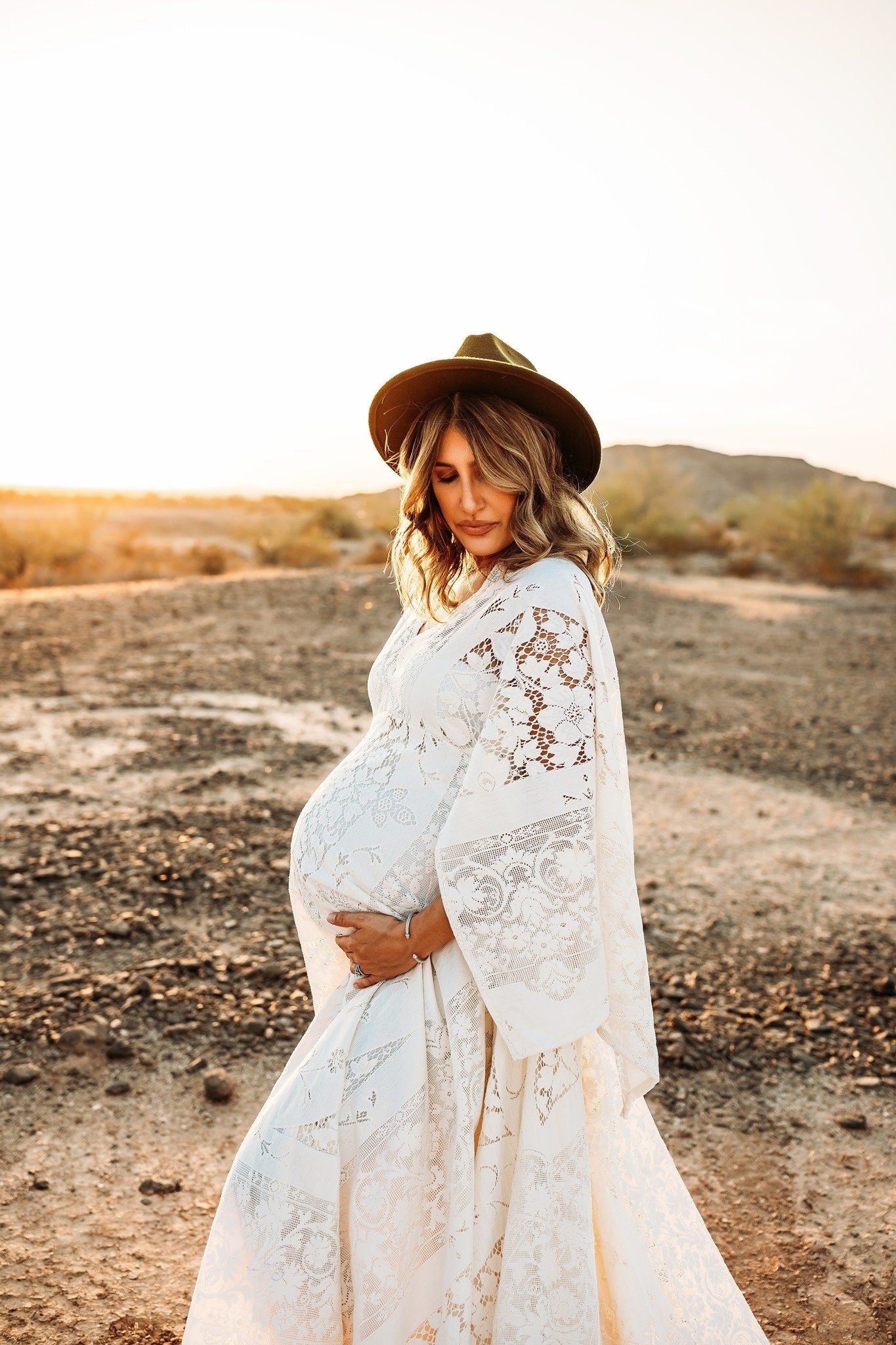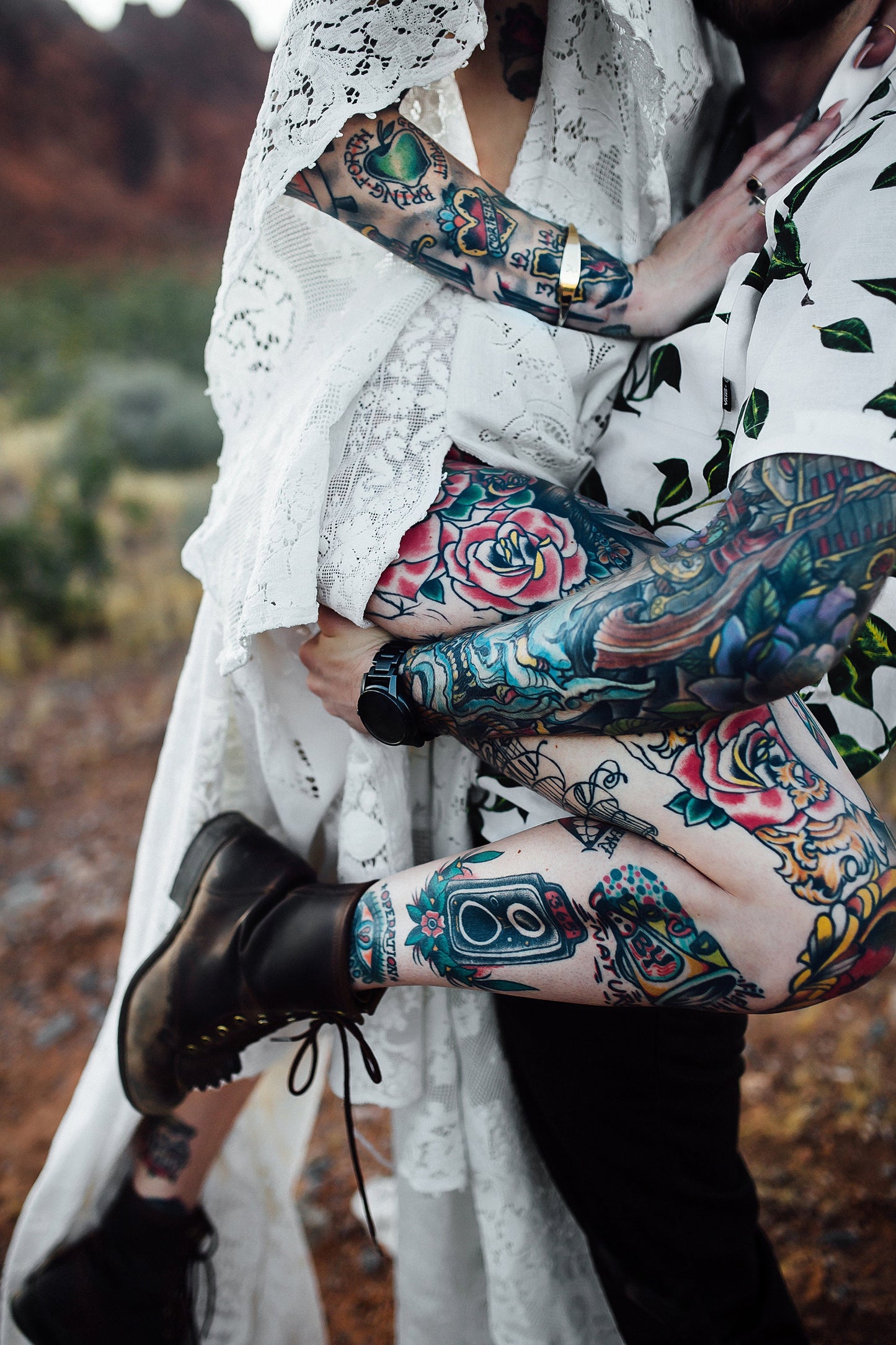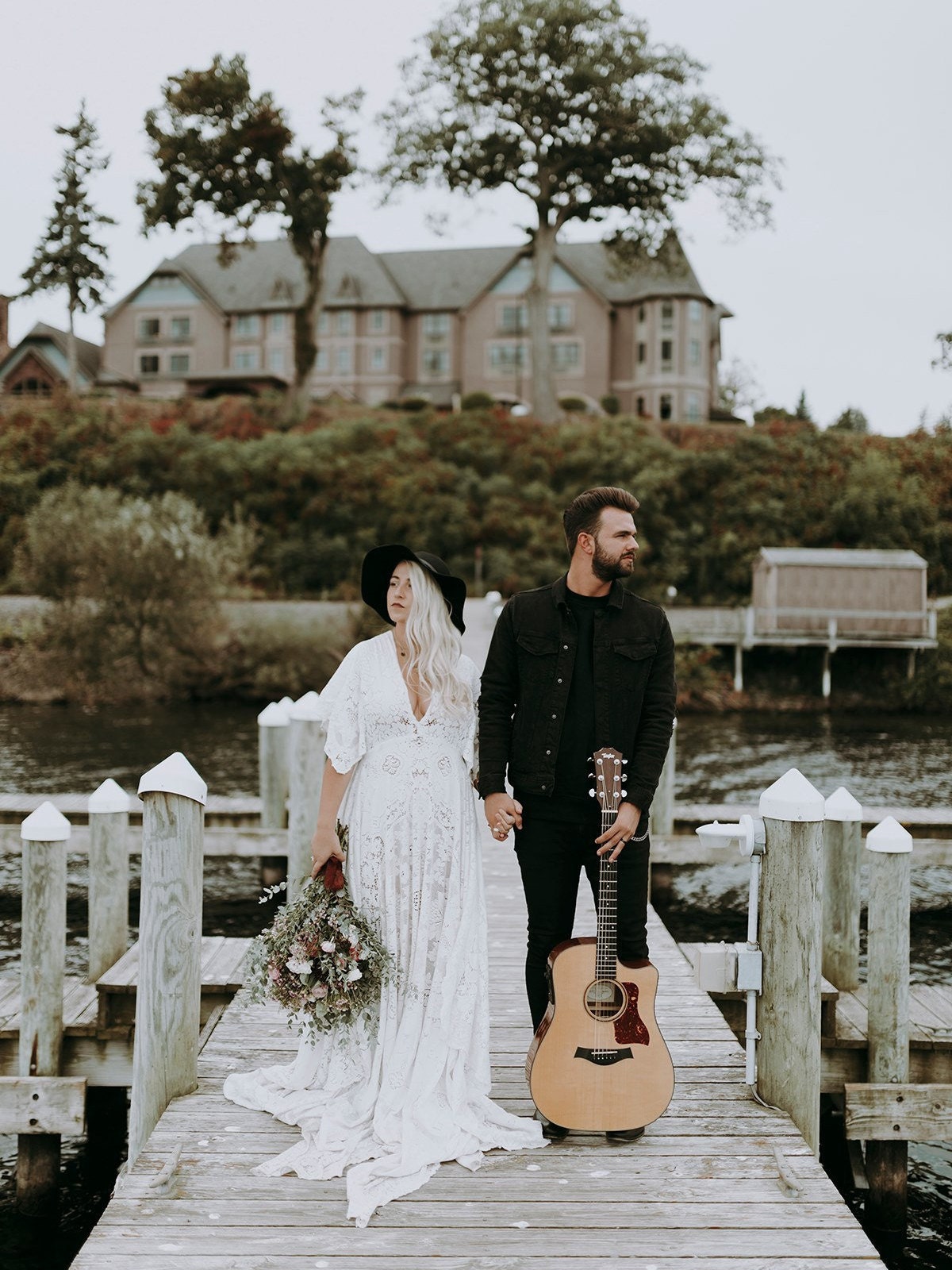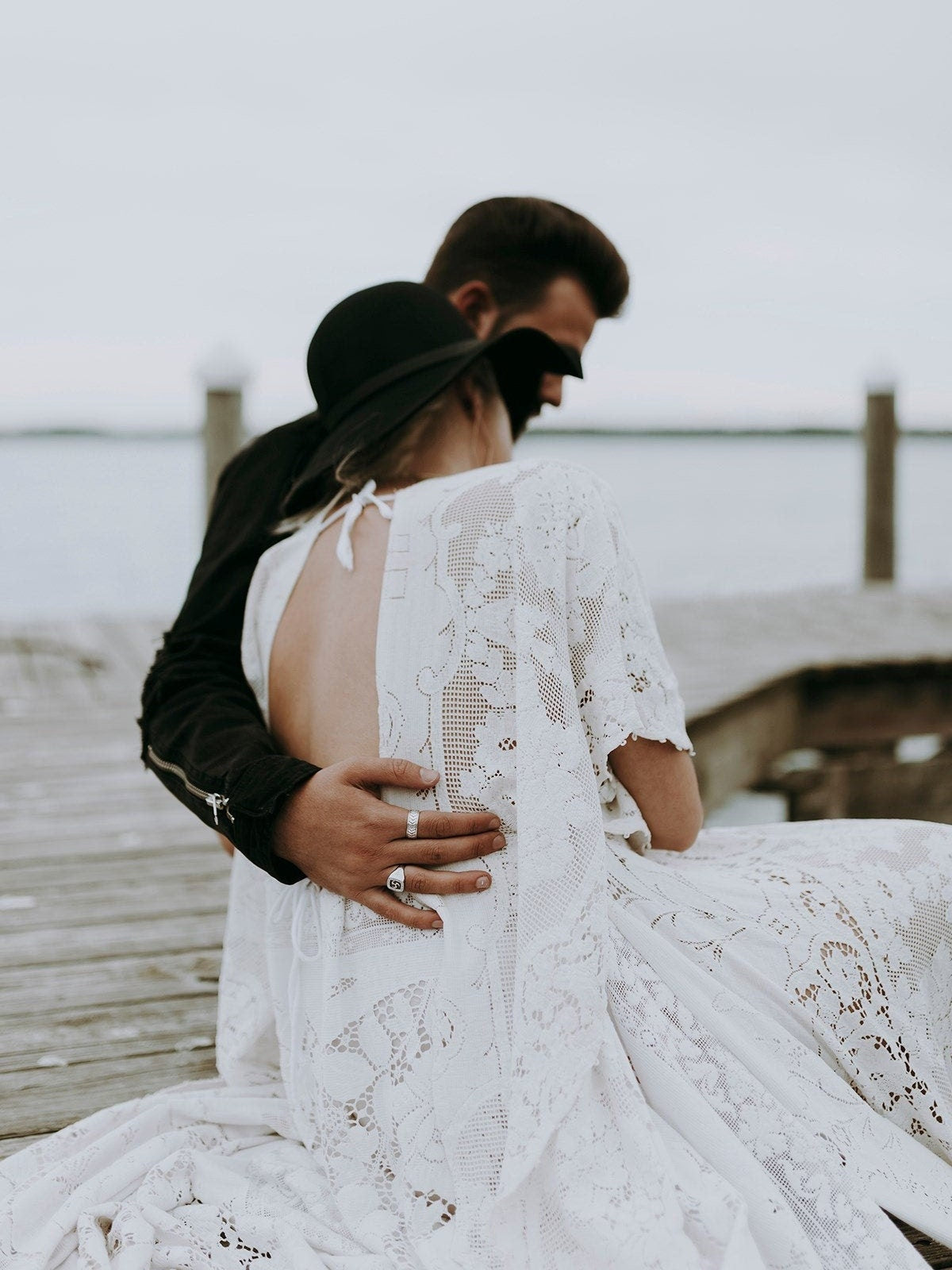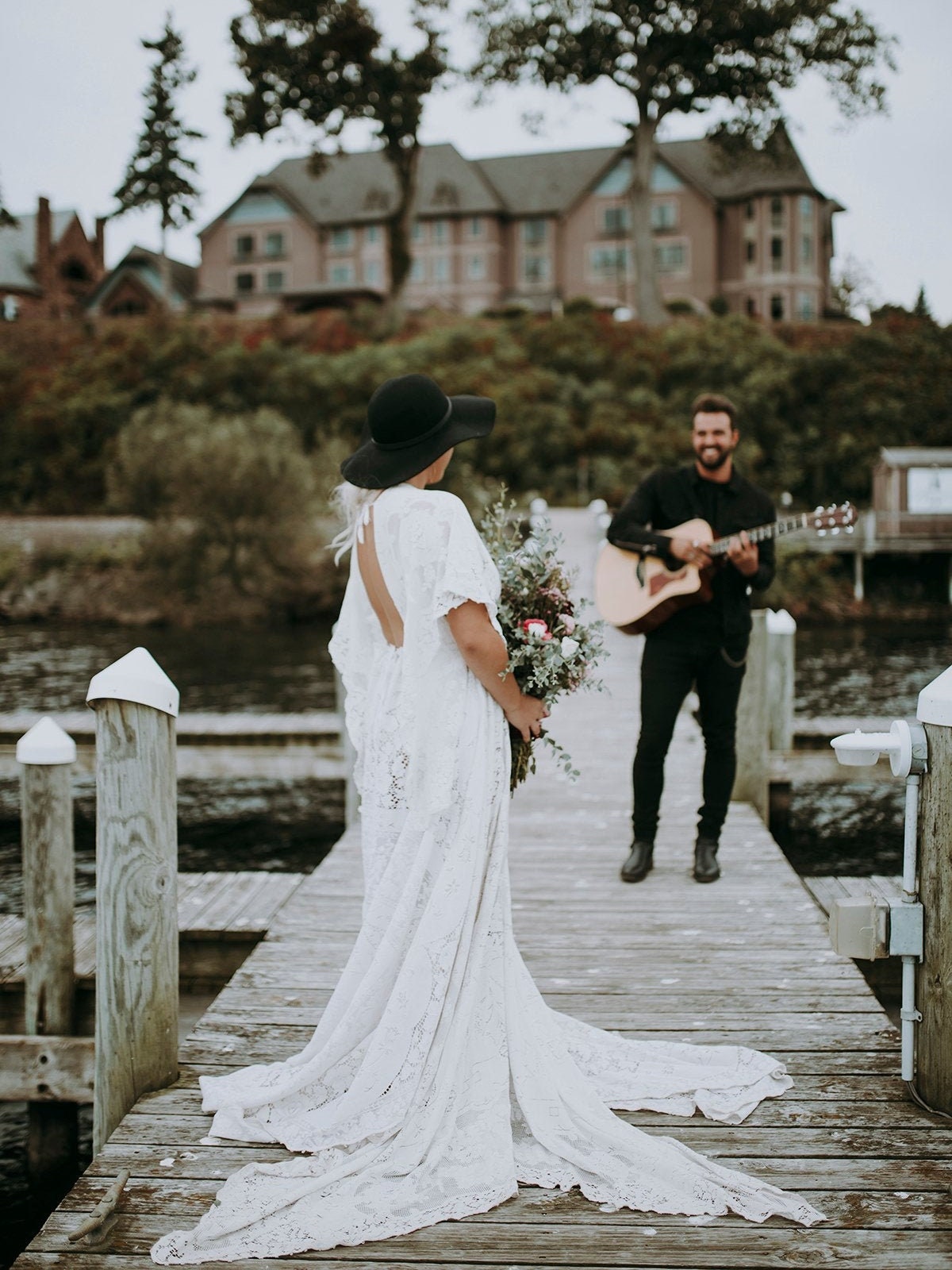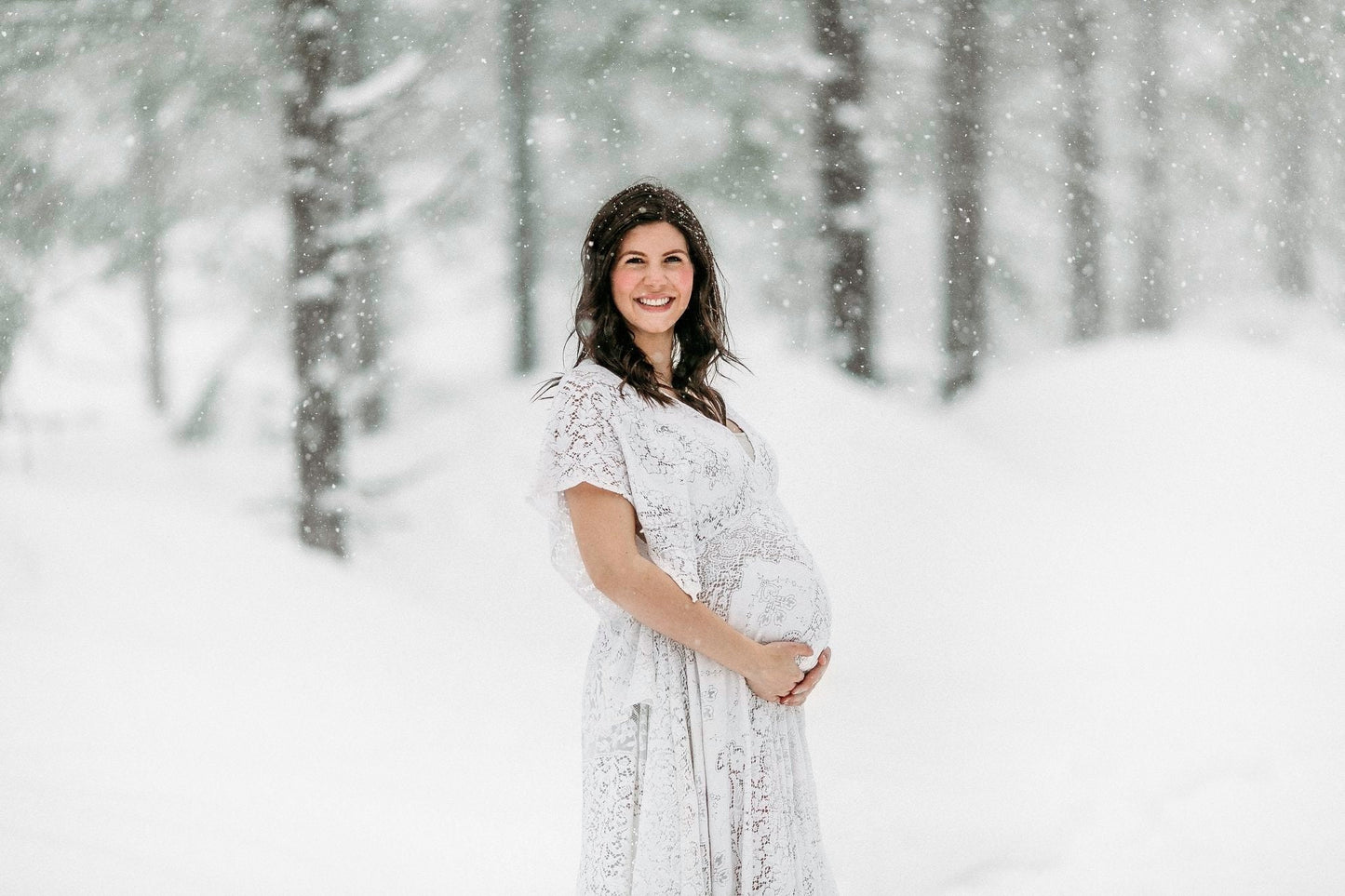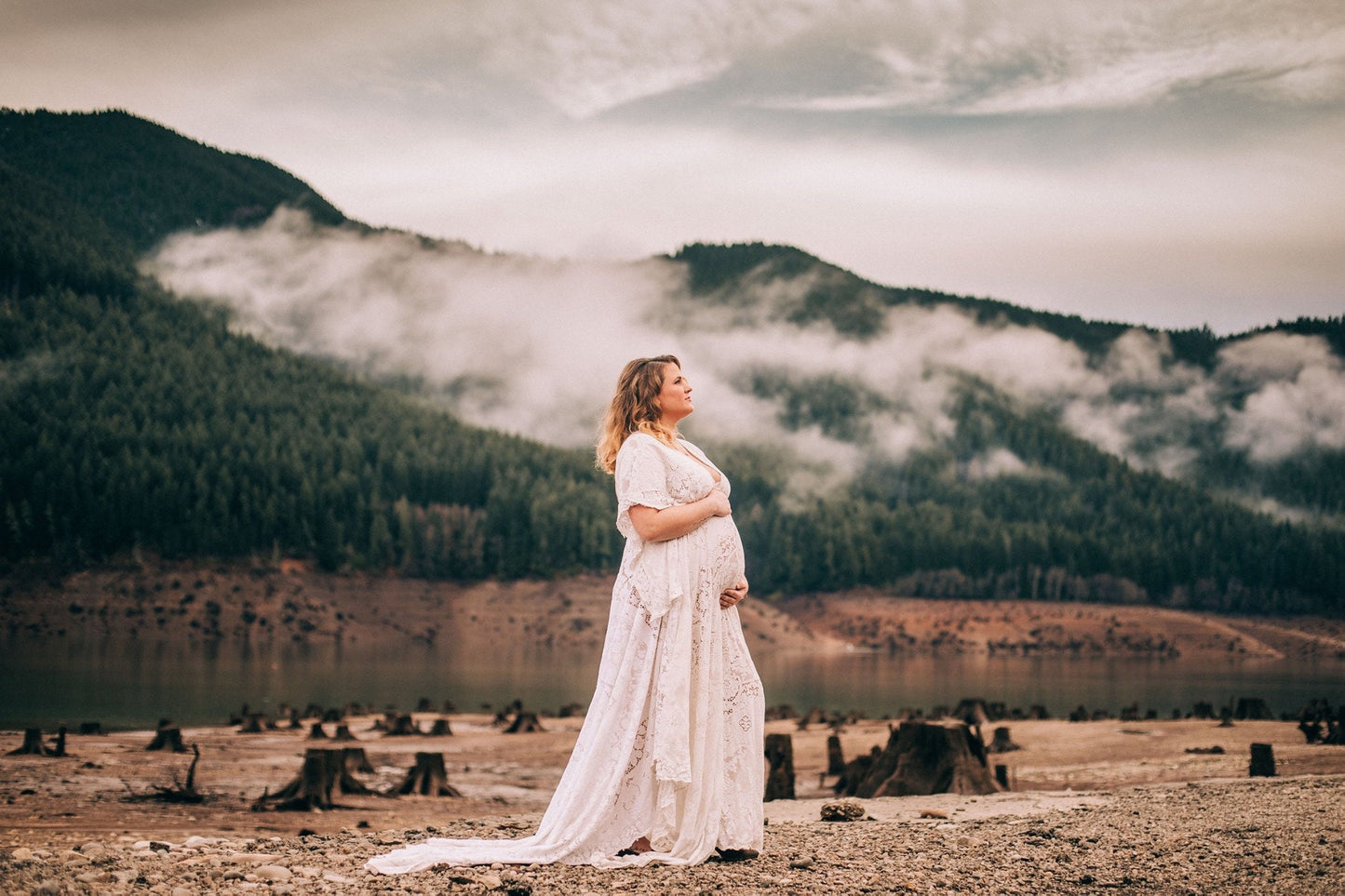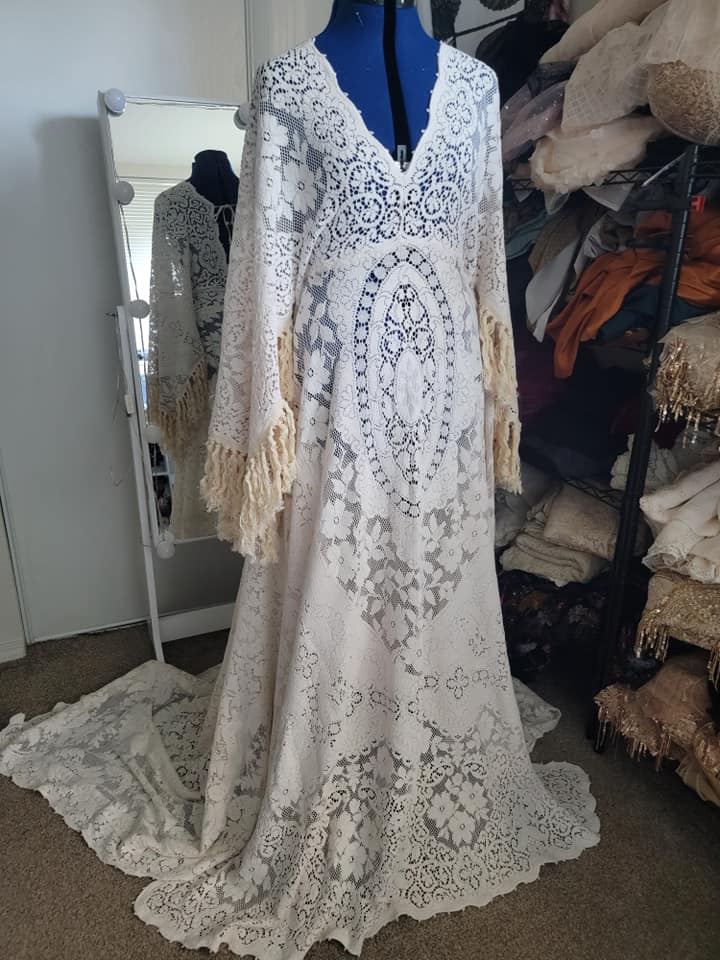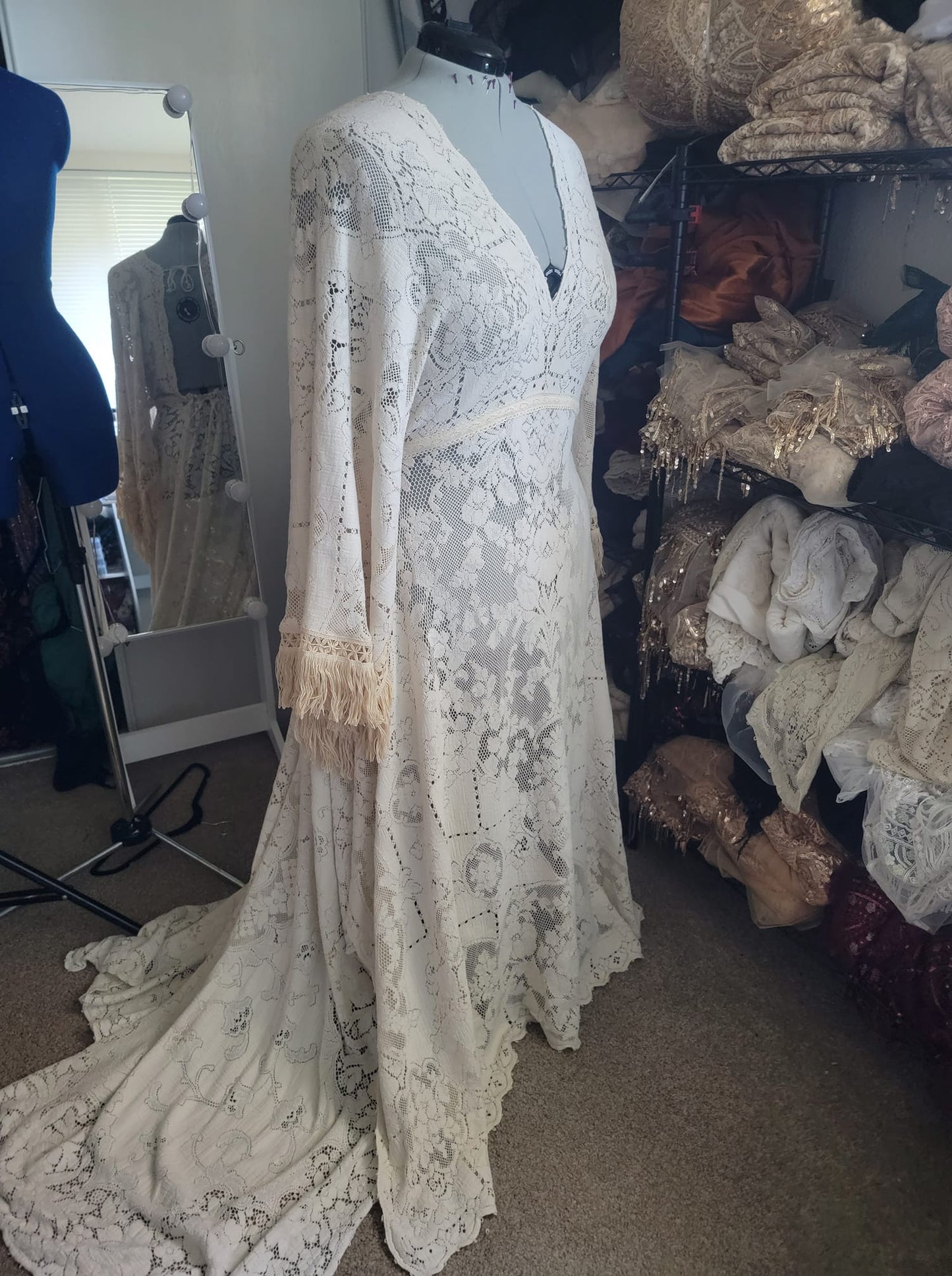 Absolutely amazing! She did everything I a...
Absolutely amazing! She did everything I asked for and more! I could not be more happy.
I got married two months after having a ba...
I got married two months after having a baby. Was looking for a dress that was romantic and boho....that also was forgiving of the 40 lbs I put on during pregnancy. And I also wanted to breathe and enjoy my wedding brunch. Then I found this dress - it was exactly what I was looking for. Customer service was amazing and the dress was delivered was plenty of time to spare. We made a couple small tweaks just before showtime - little extra cinch here and a little tape there. But it looked great and filmed even better. Thank you so much for helping me get my intimate post baby wedding done right.
This is my second purchase and it's just a...
This is my second purchase and it's just as amazing at the first! I absolutely love it! And I cannot wait to photograph it for my clients.
I've been looking for a dress just like th...
I've been looking for a dress just like this for over a year and then I found Sarah💛 I was a little nervous that it wouldn't be made well because I found the price to be very competitive (and I had been scammed by another company already ), but it is beautifully made and exactly what I dreamed of. I'll repost with pictures after my ceremony! Thank you, Sarah for this work of art💛